Introduction
Blogging has become an integral part of the digital landscape, shaping the way individuals, businesses, and organizations share information and connect with audiences worldwide. In essence, blogging is the art of expressing thoughts, ideas, and expertise through an online platform, typically in the form of a blog. But what exactly is blogging, and how does it work? In this exploration, we delve into the fundamentals of blogging, unraveling the intricacies of its functionality and shedding light on the dynamic interplay between creators and their audience in the vast virtual realm. Whether you're a seasoned blogger or a newcomer curious about the blogging sphere, understanding the essence and mechanisms behind blogging is key to navigating this ever-evolving landscape.
What is a blog?
A blog is a shortened form of 'weblog' which is a type of informational website containing information about a specific niche. It is a platform where a writer can share his views or thoughts, or an experience about any subject.
What is blogging?
Blogging is the collection of skills that someone needs to run a blog and to improve your business or brand awareness. It contains multiple steps like the process of writing, posting, linking, and sharing content. The other best thing about blogging is that it is free! Yes, you have to give a little bit of time to it but it's a fantastic and free method of marketing your business.
Introduction to Blogging:
Blogging is not limited to writing a blog post; you can also add images and videos into it. Each blog post will stay on your website for all your viewers. It will keep your visitors on your site and help to lower the Bounce Rate that'll benefit you.
Through blogging, you can communicate with a large number of people. Blogs allow you to talk about any topic and area of your interest. You can write about the activity of your whole day or anything you find interesting and want to share with your readers. But remember one thing, try to focus on the topics that you are passionate about. That'll make your blog a fantastic one on your web.
Through blogging, you can build a good level of satisfaction to your traffic or customers if you are running a blog for your business or any other marketing purposes. Blogging helps you keep your visitors up to date. Also, the more people that visit your blog, the more trust you gain from them. If you are a personal or niche related blogger, you have to reach the specific topics which attract and fascinate people more so they continue visiting your blog.
Do bloggers getting paid?
So the next question about blogging is that do we earn money from blogging? Bloggers are getting paid or not? So the answer is Yes! Bloggers do earn money, but not as much as fast as any other business. Because before monetizing your blog you need to build good content on your blog and to do proper SEO of each blog post along with quality content to rank your blog in the search engines. These things are obliviously time-consuming. So, without getting credibility you won't be able to earn money from blogging.
But when you are done with all these monetization requirements you can monetize your blog and earn thousands of pounds just by sitting at your home.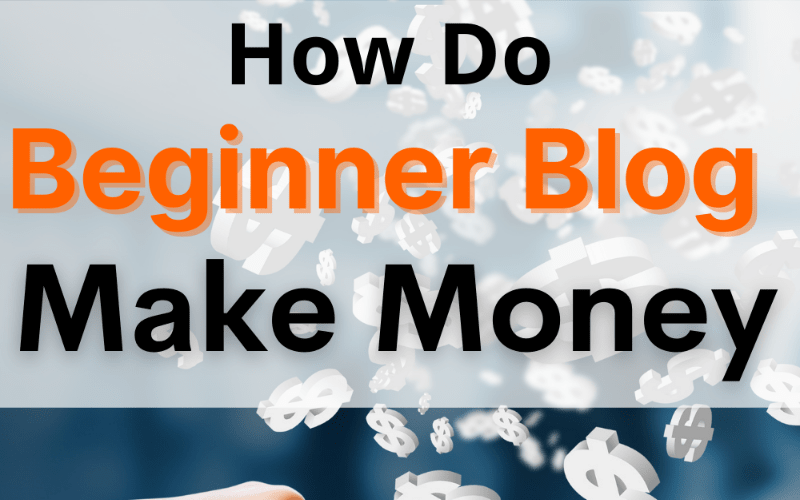 How do Beginner Bloggers Can Make Money?
A very scary thing about blogging is that many beginners can't make money at all. But, people start their blog. They start up blogging as a hobby and think it's very easy and they only have to do is just post about anything. But they don't know that if they want to earn money there are a lot of things they need to know.
Here are some important points you need to know if you want to make money from blogging.
First, you must know about SEO. All your blog posts must be SEO optimized.
Add proper tags; which are important in ranking your blog post.
Then you need a clear focus about your traffic; from where it is coming and how are you going to convert your target traffic into an actual one.
Stick to your specific niche or topic.
At the start, beginners will hear about hype like 'Can I make $100,000 per month or in few months'. May be such statements are true up to some extent. It's a good thing to motivate you but don't take them as much seriously as they will demoralize you in the end if you can't make the money you thought of. So, a sensible approach is if you are a beginner set your goal for $500 to $1000 per month and start it as a side business.
How to get paid by blogging?
Are you taking blogging just as a hobby? So think again it will pay you good money. As blogging is not at all an easy way to earn money. But the good thing about it everyone can do this. Just select your niche and here is how to get started and turn your blog into a source of earning. All you need is something interesting to say and a good motivation about how to build traffic on your blog. Here are some tips for you on how to get paid by blogging and turns it into a little profitable business from home.
You have two main options when you start a blog. One is free blogging platforms and the other is creating your website. But both have pros and cons, So you can make the best decision for yourself after doing your research.
Free blogging platforms:
When you are going to set up a blog you have to start it with free blogging platforms like bloggers.com. A lot of platforms allow you to set a free blog and also they are very easy to use. But these platforms are for casual bloggers who are not interested in making money. If you want to earn money from blogging you must have to create your website. These platforms are good for you just for practicing. These are super easy to set up and free also but there are limits on customization, such as you are not able to place any adverts or use any affiliate links. And these platforms have the right to delete your blog at any time. So, if you want to start blogging for just a hobby or your judgment at first, go for a free blogging platform. Another drawback is that you cannot customize your URL too. For example, your URL will look like 'www.yourblog.blogspot.com' with the platform banding. So if these things do not bother you, you can go for it and have some experience. The best free blogging sites are wordpress.com, bloggers.com, medium, etc.
Create your own website:
If you want to start up a blog for making money and you have proper skills like how to write a blog in a good way with SEO optimization and tags and all the Google SERPS it's great to create your website. This is obviously for dedicated bloggers who want to earn money from blogging. You'll have to buy a domain and hosting too. In this case, you have complete control over the design and customization of your blog. Also, you can customize your URL, and also can choose the adverts or affiliate links for the blog of your choice. In this case, your blog is completely safe and there is no risk of deleting by the platform.
But it's also having some cons like first of all you have to pay for domain and hosting. If you are not a professional then creating your site might not be proved good for you. Secondly, you have to be careful about your content that it must be plagiarism free otherwise it is difficult for you to monetize your blog and get paid by blogging. So you must create your own, original content instead of doing copy-paste from here and there.
Blogging Paid Jobs:
If you are a passionate writer or a beginner and you want to gain some experience with money like paid internship you can find paid jobs at freelancing platforms. Most blogging jobs pay you per post like if you are writing around 300 to 500 words you will getting the maximum rate of $5 per post. Typical rates are from $5 to $50 per post depending on how many words or requirements each post is demanding. There are a lot of freelancing platforms and all these sites are looking for good content writers. So, if you are passionate about writing, or have some experience in SEO, you can create your profiles on these freelancing platforms and apply for content writing jobs. If you are interested here are some good freelancing platforms where you can find paid jobs related to content writing, SEO services, and blogging.
Problogger.net
Freelancer.com
Fiverr.com
Upwork.com
Freelance writing jobs
Some good tips for making money from Blogging:
You must have to focus on two main things after creating a website:
How to choose a blog topic?
How to increase your blog traffic?
How to choose a blog topic?
This can be the easiest or hardest part for you to start a blog. Think about your interests first that in which niche you are interested. Then choose a niche that you can call yourself. You have to do something surprising and different in this blogosphere as there will be a huge competition for you. These are the best ways to find a good topic or niche for your new blog:
Look at other blogs and get some idea about what they are doing and what you have to do
Use Google instant to find ranked and SEO optimized topics to write about
Track the current topics that are getting viral those days and choose the topic with longevity.
How to increase your blog traffic?
Once you have created your website and selected a specific niche, and published your first post the next question is from where you get traffic on your blog? Well, this is another difficult task for you and here you have to put more efforts. You cannot sit and wait for the magic to happen that people will find your post and start reading it. You have to promote it! Here are some best and easy ways to promote your blog:
Do social sharing like on Facebook, Instagram, Twitter, and LinkedIn
Second thing is to connect with other bloggers and make your own identity. Make known to other people who have the same niche.
Also promote your content on forums
Once you got your blog running then start looking for other ways to make a profit from it so you can be able to make a good amount of money from blogging. You can earn
By doing Affiliate Marketing on your blog
By adding Adverts to your blog
By writing sponsored content
By writing guest blog posts for media outlets
Blogging as a Business:
A blog will prove a powerful business for you. For example, if you are running any kind of business such as running a gym, or a pool builder or you have a camera shop, you can take the help of blogs by writing about your business on your blog. You can upload blog posts related to your area of business, can get traffic via that posts to your blog, and can promote your business too in that way.
How can Blogging be helpful in your business?
So the next question is how exactly blogging can help in an online business? It will help you by increasing your customers. Like if you are running a blog related to or for promoting your business Blog will prove a great deal for you that by promoting your business on a large scale. But it will only happen when you've done it properly and be successful in ranking your website on Page#01 of the search engine results (SERPs) for the keywords associated with your business. On the other way, the competition to get on page#01 is becoming tough. It can only be possible with SEO optimization and a great content marketing strategy and then a blog will prove a way of establishing you as an industry expert. It will also help in keeping your visitors on your site for a long time.
Want to start a blog on your own?
Do you want to make your name a brand? Want to start a Blog that'll reflect your name as a Brand? Surely you can!
There are several bloggers out there, who are known and famous as Brand. They are earning Millions of pounds. How? What they did was to start their blog, carried it perfectly, now they have huge traffic on their palm, on their blog plus their social media. They earn a huge amount of money just by giving a shot out to small businesses, brands, by posting guest posts for brands.
You can also make a strong online presence for yourself. Just create your blog, be passionate, try to have decent traffic on your blog and social pages.
For creating your blog you have to take few steps. First, you have to decide and buy a domain name and hosting. Then you need to choose the best blogging platforms for your blog as
WordPress
Wix
Tumbir
Write.as
Strikingly
You can also go with a self-hosting platform like wordpress.org
Go hit it, express yourself and be a successful blogger!